All Articles
July 2019 Digital Marketing Updates
By Sierra Anderson
Another month has come and gone. And while we are sad to see July come to an end, we are excited about all of the changes this month brought. From MozCon to new features from Google and Microsoft, there's a lot to discuss. Read on to stay updated on the most important changes we saw in digital marketing from July.
New "Swipe To Visit" Feature in Google Images with AMP
Google has utilized the power of AMP to help searchers get more out of visual search with its new feature Swipe to Visit. According to Google, this feature "makes it faster and easier for users to browse and visit web pages." The feature uses AMP's prerender capability to preview web pages in Google Images. Then, when a user swipes up on the preview, the web page will load instantly. Google is hoping this new feature will lead to a better user experience and make it more likely for users to visit individual publisher's sites. 
You can see this feature in action on Google's Webmaster Central Blog here. 
Here's the great news: if your site already supports AMP, you don't have to do anything to show up in this feature. Also, in the coming weeks, Google will be giving publishers a way to view any traffic from the Swipe to View feature in Search Console. This will be found in the performance result for Google Images in a new search area named "AMP on Image result."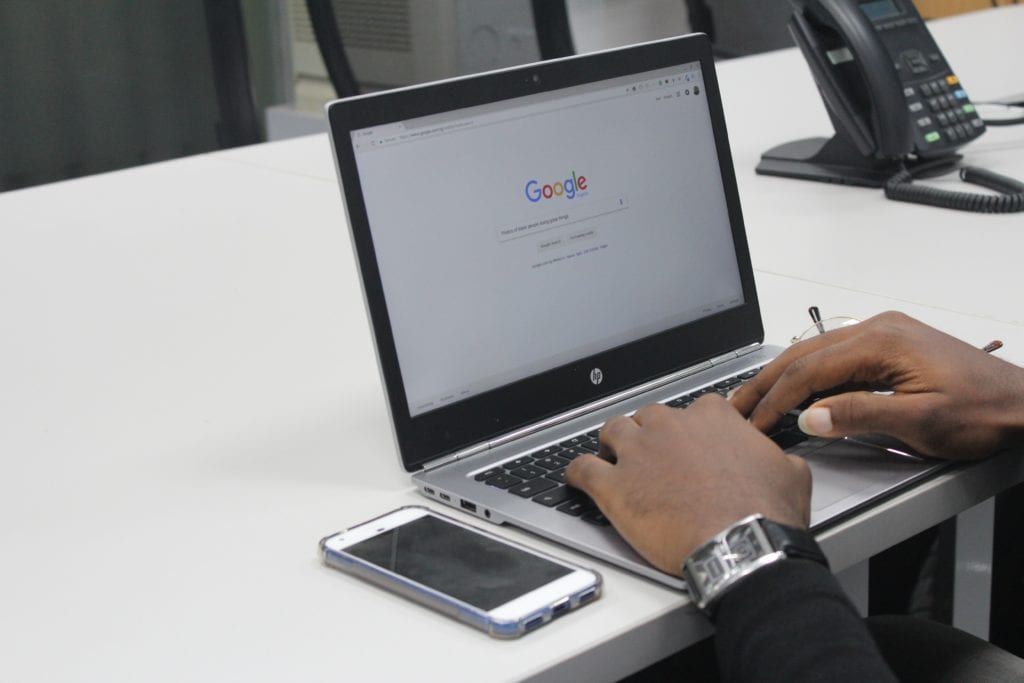 Here's What The Experts Had to Say at MozCon 2019
MozCon, a digital marketing conference put on by leading SEO software company Moz, came and went this month. Held in Seattle, Washington, every year the conference is chock-full of the biggest names in SEO and this year was no different. Some of the biggest takeaways from the conference this year were all about adapting to new avenues of digital marketing without forgetting about the old ones.
In his presentation, Rand Fishkin, founder of Moz and SparkToro, noted that while in 2016 there were 26 organic clicks for every paid one, in 2019 that ratio has been reduced to 11:1. Now, this doesn't mean that SEO is dead; 11:1 is still a large ratio. But, as digital marketers, we have to understand the changing times and adapt to keep up. As the internet matures, Google has gone from a gateway to information to a destination for information. So, brands have to begin thinking about how they can benefit even without a click. For your business, this might mean utilizing schema markup, optimizing for the local pack, or creating content for voice search (or all of the above).
Another big takeaway from the conference was all about collaboration and integration. Specifically, Heather Physioc demonstrated the benefits of building cross-functional teams that include organic, paid, and content team members. The outcome of having these inter-connected, highly collaborative teams is an efficient, effective, and well-rounded message, brand, and/or campaign that reaches customers on all fronts. 
Overall, MozCon offered interesting insights, new trend predictions, and helpful reviews and refreshers for business owners and marketers alike. If you want to learn more about what was talked about at the event, head on over to The Moz Blog, where they recap all three days of the conference. 
Google Will No Longer Support Robots.txt Files With The Noindex Directive
Beginning September 1st, Google will stop supporting robots.txt files with the noindex directive. This news came after Google announced that the robots.txt parser is now open source. Google stated that while they were open-sourcing their parser library, they analyzed the usage of robots.txt rules. What they found was that many rules that are unsupported (ex. noindex) were actually contradicted by other rules in all but 0.001% of all robots.txt files on the internet. And these contradictions ended up hurting many websites' presence in Google Search. 
The robots.txt protocol is very simple, yet incredibly effective: by specifying a user-agent and rules for it, webmasters have granular control over what crawlers may access. It doesn't matter if it's a single URL, a certain file-type, or a whole site– robots.txt works for each. pic.twitter.com/fOlFFE2yMi

— Google Webmasters (@googlewmc) July 1, 2019
They stated, "In the interest of maintaining a healthy ecosystem and preparing for potential future open source releases, we're retiring all code that handles unsupported and unpublished rules (such as noindex) on September 1, 2019. For those of you who relied on the noindex directive in the robots.txt file, which controls crawling, there are a number of alternative options."
Alternatives recommended by Google to the noindex directive in the robots.txt file include:
Noindex in robots meta tags

404 and 410 HTTP status codes

Password protection

Disallow in robots.txt

Search Console Remove URL tool
The big takeaway here is that you need to make sure you aren't using the noindex directive in the robots.txt file. If you are, it's important to switch to one of the suggested alternatives before September 1st. 
Microsoft Advertising Announces Ad Customizers Are Now Available
If you have used ad customizers in Google Ads, you will know how useful they can be to tailor your ad copy depending on the query, location, date, and more. Well, Microsoft Advertising recently announced that ad customizers are now available in their platform for all advertisers. With ad customizers, your ads can update themselves to create more relevant ads for specific customers. No more manually writing out variation after variation of ads. With this change, advertisers will now be able to save time and see better results. 
In the End… 
As we get ready for August, we are already looking out for the back-to-school marketing campaigns we are bound to see from various brands. Some are sure to amaze while others will fall flat and we can't wait to see what new technology and techniques companies will utilize this time around. 
In the meantime, if you are looking to step up your digital marketing game and get in on the back-to-school action, check out all of the services we offer here at Firetoss. Whether you need a new website design or some help with your PPC campaigns, we've got you covered!