All Articles
The 12 Best Digital Marketing Tools
By Tayler Patterson
Each year, companies are allocating more of their overall marketing budget to digital marketing. Whether its PPC, SEO, or content marketing, you can't argue with the importance of having a great online presence. With all of the intricacies of digital marketing, it's helpful to have a few marketing tools up your sleeve. Here are some of the best digital marketing tools that will help you improve your digital marketing strategy in 2019.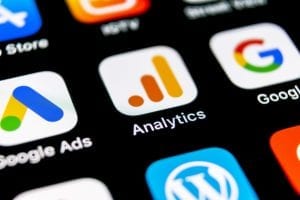 Google Analytics is one of the most fundamental online marketing tools for successful digital marketing. At its core, Google Analytics is a free tool, however, for a monthly fee you can have access to more advanced features and reporting with Google Analytics 360. For most businesses, Google Analytics will give you all of the features you need, and if you aren't already using this tool, you are missing out on valuable data. This information can help you determine if your marketing efforts are translating into actionable results or where you can improve. There are standard reports that make it easy to understand how much traffic you are getting, what types of devices people are accessing your site on, and how long users are staying on your site. You can also dive much deeper and gain important knowledge that will give you great insights into your business.
Google Search Console is another free marketing tool Google offers that is extremely helpful. Any website can use Google Search Console and gain a deeper understanding of query impressions, click-through-rates (CTR), and the average ranks of your existing pages on Google's search engine results page. A few other key features that Google Search Console offers is the ability to submit sitemaps and request indexing for web pages. This is a helpful feature because requesting an index alerts Google that you've made a recent change to a particular page. You can even discover and monitor indexing errors and identify mobile usability issues.
SpyFu is one of the best digital marketing tools for keyword and competitor research, offering helpful features for both SEO and PPC. In SpyFu, you have the ability to see all paid keywords and ranking organic keywords used by competitors now, and for the last 12 years. The Ad History section lets you see how competitors have changed their ads to optimize their copy and keywords, giving you a unique look into what has worked and what hasn't historically. For SEO purposes, you can compare organic keywords used by various competitors to get ideas for potential keywords for your own site. Also, you can research competitor backlinks to bolster your own backlinking strategy.
If you are looking for a free tool for keyword research, Google Keyword Planner is a great option. In Keyword Planner you are able to discover keyword suggestions, competition level, and average monthly search volumes for various terms. You can filter search terms by location, timeframe, and by adding negative keywords. You can also use Keyword Planner to track keyword fluctuations and trends, like seasonality and popularity. Whether for PPC or SEO, Google Keyword Planner is an invaluable tool.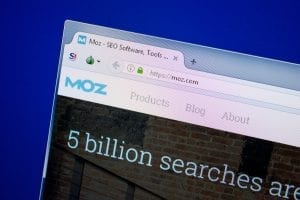 Another great marketing tool is Moz Pro. With Moz Pro, you can track and analyze your rankings and link profile and use their keyword explorer to discover new keywords to target. It's also a great tool for tracking topics and content that are prohibited by Google tools, like the healthcare and firearms industries. One of Moz's extremely useful features is their On-Page Grader. This feature allows you to enter a URL and keyword, which Moz Pro will then grade for on-page optimization. It will notify you of any issues that are hurting your score, as well as the aspects of the page that are helping it. This can help you further improve your optimization efforts on your site.
The Screaming Frog SEO Spider Tool crawls your websites' URLs and provides you with information on technical and onsite SEO. One of the best features of Screaming Frog is that it can help you find broken links (like 404 errors) on your site, which hurt your organic ranking. Using the tool, you can export all of your broken links and redirect them on your site. On top of other great features, it also analyzes your meta information, letting you know if you have titles and descriptions that are too long, too short, missing, or duplicated. This online marketing tool is great to look at the overall SEO performance of your site.
If your website is built on WordPress, the Yoast SEO plugin is a great online marketing tool you should be utilizing. It provides many features that will help improve your SEO and content overall. One of the best uses of Yoast SEO is to edit meta titles and descriptions in bulk. If you have multiple meta tags that need to be written or optimized, this is by far the easiest and fastest way to do it. The Yoast SEO plugin will also audit your pages and posts for readability and SEO issues. It notifies you if you aren't using headers appropriately, if your content is too difficult to read, and if your keyword density is optimal.
If you focus on content writing and creation, you need to add Grammarly to your arsenal of digital marketing tools. Grammarly will help you identify spelling and grammar errors to make your content clear, concise, and correct. You can use Grammarly for free, or pay for more advanced features. You can install a free extension into the Google Chrome browser as well, allowing Grammarly to check your writing anywhere across the web. It will underline any issues in red and provide corrections, making it easy to ensure your writing and grammar are correct.
Moat Pro is one of the best digital marketing tools for PPC and online ads. With this tool, you can view creative ads from various brands, including a three-year history. You can then filter the data and discover industry trends and relationships. You can use their mock tool to generate mock ads on various publisher's sites. This will help you look at your ad from a user's perspective and figure out the best layout and design. On top of all that, they have a mobile app so you can research and plan ads on-the-go. It's great when you need a little inspiration for ad layouts, copy, or calls-to-action.
Canva is another free marketing tool that is great for designing online ads. You can size, edit, and layer images and text. Canva also comes with various image sizes pre-measured for different platforms. For example, if you need to create a Facebook Ad, you can find an image pre-measured with the correct dimensions for the platform. You can even use custom color and text options to keep all of your ads on-brand. If you need to work on your ads on-the-go, don't worry- there is a mobile app that makes it easy to create designs from anywhere.
Authoritas is an online marketing tool for SEO and keyword planning. You can track keyword rankings globally and locally, as well as keyword traffic and rankings specifically for mobile devices. This tool gives you as close to real-time data as possible. Unlike Search Console where you see a point-in-time position average (earliest you can see is a week prior), Authoritas gathers keyword performance within the past two days. Another great feature is the Keyword Potential report. In Authoritas, the Keyword Potential report will look at keywords you are already using and suggest similar keywords that will give the biggest increase in traffic and improve your rank.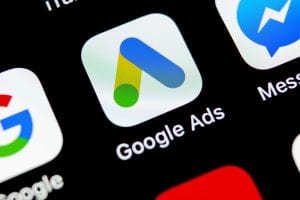 Another Google tool that doesn't need too much of an explanation is Google Ads. With Google Ads, you can place paid search ads on Google Search and Google Maps. With Google currently holding the highest market share, having ads on the Google Search Network can lead to a huge increase in traffic. With this tool, you can set your own budget and create refined and targeted audiences. Also, you can download Google Ads Editor to your desktop, which allows you to edit ads in bulk before pushing them live. It even works without an internet connection, enabling you to upload your ads once you are back online.
Final Thoughts
So, if you are looking to step up your digital marketing game in 2019, consider using these tools to help. These digital marketing tools will not make you a digital marketing expert, but they can help you better understand your marketing and improve it going forward. If you don't have the time or budget to put these tools to the test, or if you are wanting to dramatically improve your digital marketing beyond what these tools can offer, we have you covered. Here at Firetoss, we are a full-service digital marketing agency that specializes in web design, PPC, SEO, and more. Contact us today to learn how we can help.