All Articles
What Is Structured Data In SEO? An Elevator Pitch For The Business Owner
By Dallas Miller
Structured data, schema markup, J-SON LD, Microdata – the list goes on and on until no one is listening. If you've heard any of these terms before, you may be inclined to ditch this article now. Please don't. We're not diving too deep into the details here. Instead, I'd like to offer an elevator pitch on what structured data (and schema markup in this case) is, why you should care, and most importantly when you should care. 
If you're the owner of a company who has looked for SEO support before, then you probably know us SEO's can get wordy. Sometimes we speak our own language. I'm more guilty of this than anyone I know. That said, even the most incredible SEO specialists can be intimidated by structured data and schema markup. My goal here is to cut through the fear – structured data and schema markup don't have to be scary. So, without further ado, let's dive in
What Is Structured Data?
Technically speaking, structured data is any collection of data that is organized and centralized in some way, whether that's a database, spreadsheet, etc. In an SEO's world, structured data is practically synonymous with something called schema markup. What is schema markup? To put it simply, schema markup is a type of code (or language) that when implemented on your site, offers Google and other search engines details as a kind of defined fact. These details might be the price of your product, local contact information, or the date of an event you're hosting. Obviously, we care. But why? 
Think back on the last time you searched for an everyday product, like a hiking backpack. Chances are, the first results you noticed were product listings with pictures, prices, manufacturer information, and even reviews featured right there in the search engine. Some of these results are a form of paid advertisement, but others are organic results (called rich snippets or featured results). You didn't have to go to any sites, and you don't have to bounce back and forth for high-level product comparisons. You saw an assortment of backpacks, with the information you care about served right there in the search engine. This is why we care about schema markup. 
Examples of Rich Snippets, Featured Results, and Ads
When you search for something online, some results might stand out with more information than others. Here are some different examples of what that may look like in the form of rich snippets, featured results, and ads.
Featured Results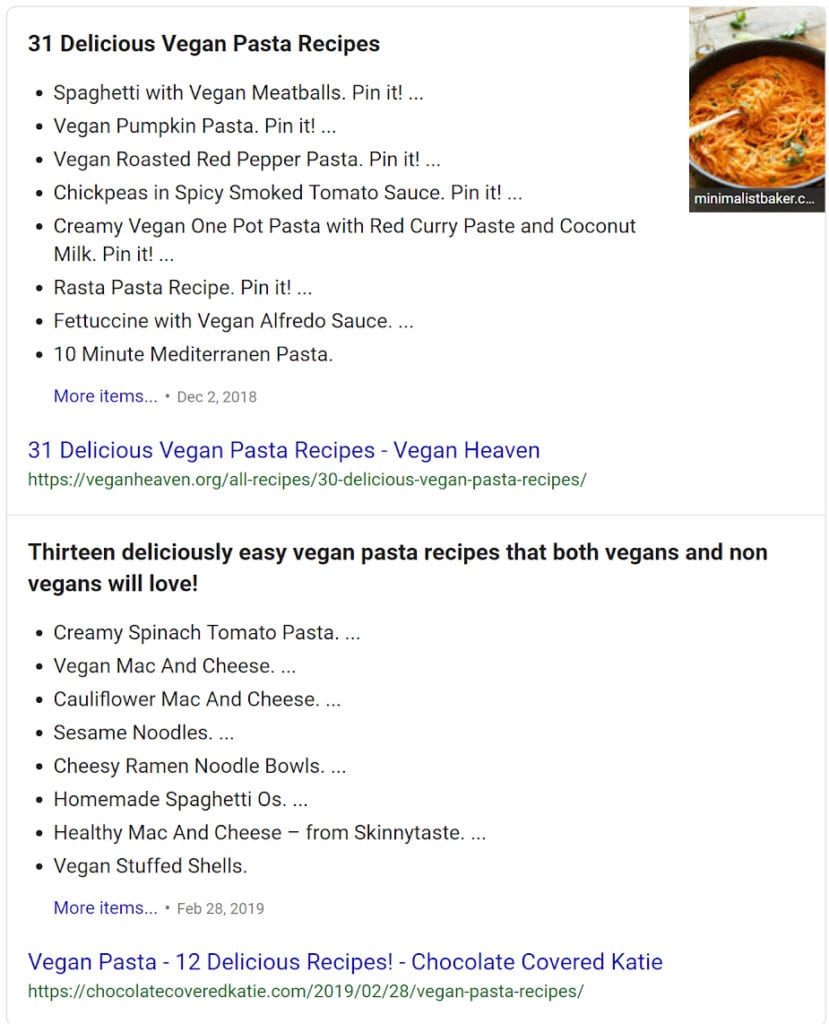 Rich snippets
paid advertisement
Ultimately, schema markup is a very useful way to increase the likelihood of your business's products, events, articles, recipes, contact information, etc. of being served to your customers more intuitively. It's no secret that Google's results page isn't the blank white slate it used to be, and search results are becoming more interactive and informative. In order to outperform your competition organically, there will likely come a day that you'll need to implement some form(s) of schema markup on your site. So, how can you know what type of schema markup to use, and when should you invest the time, effort, and money? 
Step 1: Have A Goal
The first step is conducting a few searches yourself. Put yourself in the customer's shoes, and conduct some searches in your browser's incognito or private browsing mode. Search for the products or content your business offers, without including your brand or too many specifics. What kind of results show up? How about when you search more broad terms describing your services? Some results pages will have featured results and rich snippets, some won't. When I searched "Vegan pasta recipes", the two huge featured results shown above were the only results I could see without scrolling. In this case, for blogs and businesses offering vegan recipes, this would be a good indicator that you'll need to start considering structured data. 
Step 2: Develop A Strategy
Now that you've gauged the importance of rich snippets and featured results in your industry, it's time to develop a strategy. The truth is, most sites don't need to go crazy with schema markup. The online giants have an enormous amount of schema markup on their sites, but that's only because they are competing with other online giants to rank first for thousands of keywords. For most businesses, there are only a few main types of schema that should be a priority. Here are a few of the most common types we find to be useful:
Organization – This is implemented site wide and defines the high-level details about your company (like contact info, name, logo, etc.)

Local Business – This is a great one.

This type of schema markup helps local businesses

define their service offerings, contact info, service boundaries, and much more. 

Product – For eCommerce sites, this one is a must. Product schema markup defines the details about the products you offer and supports a variety of attention-grabbing product search result types.

Recipe, Article, or Event: These all define similar descriptive details about your post, of course pertaining to their respective content. Generally, these are implemented to achieve similar results to the vegan pasta example shown above. 
Step 3: Know When To Make Your Move
Search engine optimization is successfully accomplished when hundreds of strategic things are done correctly. If your site is relatively young, then schema markup probably shouldn't be a primary concern just yet. Instead, you (or your digital marketing partner) should be focusing on offering unique, impactful content on each page. Once you are confident that each page on your site is fully built out, then you should start building your online authority, and hopefully become more competitive for the topics/terms you want to rank for. Once your focus pages are ranking closer to the first page, then you should consider working with structured data for the most significant SEO impact. While this is generally true, I'll make a few exceptions:
Every business, especially local businesses, should consider implementing site-wide schema markup that defines their contact information, location, and hours of business early on. This is fairly commonplace and is not very intensive work.

If you're in the business of serving articles, news, or recipes, then implementing structured data should probably be an earlier consideration. These industries are very competitive, and schema markup is practically a requirement. 
Data-Backed Results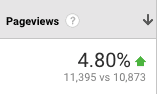 For one of our clients, individual team member pages are a focus area for driving conversions. The goal is for potential customers to contact that team member directly via phone or email. In January of 2019, our SEO team implemented schema markup that defined the contact information, photo, and specialties of each team member on those focus pages. The result? In the following 3 months, we saw an increase of 4.8% in organic pageviews, 7.65% increase in organic entrances, and a 6.6% increase in contact conversions on those pages.
Search engine optimization is understanding how to cater your site's offerings to new users. Meaningful search engine optimization is understanding how to do so more effectively than the competition. schema markup is among the more technical fields in SEO, but it can be a very effective way to help your search results offer meaningful details to potential customers, and it is an excellent way to increase your click-through-rate. If you are a site owner looking to strengthen your organic efforts, then schema markup may be the cherry on top of your other SEO efforts. First, you'll need to focus on strengthening your site's content strategy. Then, once your most important pages gain traction, it may be time to make your move with schema markup.