Services used: Software creation, Consulting, Lead Generation (Performance) Marketing
Overview
The brainchild of Firetoss, Drive Trucking is an online job board built for connecting commercial drivers with trucking companies. Today, Drive Trucking is a full-blown SaaS model truck driver recruiting platform that provides trucking companies with a suite of integrated recruiting tools to help their business market to, track the applications of,
 and hire commercial truck drivers.
Challenge
The idea of Drive Trucking came to us when we realized we had an entire portfolio of trucking clients that all shared the same need. Find qualified truck drivers in an industry facing serious driver shortage and provide companies with the marketing technology to hire them. Trucking companies are largely behind on the technology needed to get exposure for their jobs and many rely on traditional marketing efforts, such as billboards, which do not produce the qualified applicants they need.
To be successful in this industry need, we needed to become experts on the challenges we would face. Driver turnover is a huge problem in the industry, with the yearly average close to 100%. There is also a massive shortage of qualified drivers, a contributing factor in the turnover rate. Most trucking companies are ill-equipped to compete in the digital space missing out on the tools available to reach potential drivers. We needed to create a simple, streamlined way to get trucking companies competing in a digital world.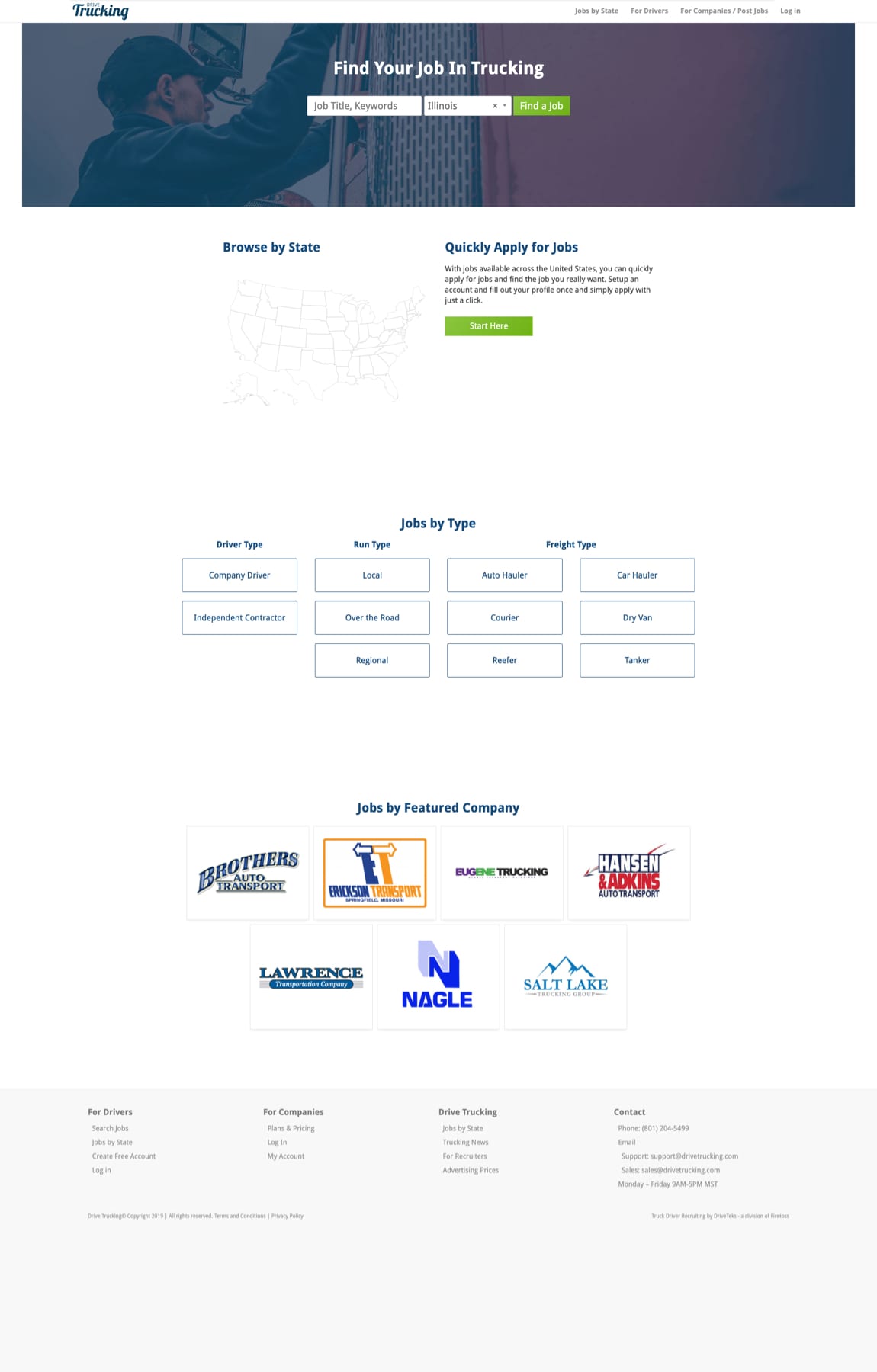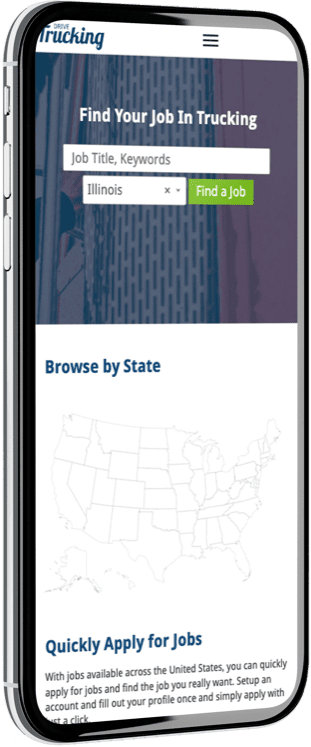 Our Approach
Partnering with our clients, we identified the shortcomings of the current recruiting model and were ready to help cast a wider net. The creation of Drive Trucking gave our partners access to digital marketing professionals adept at creating compelling messaging to a prospective candidate, automate lead flows, and set up call tracking that will bring them better leads.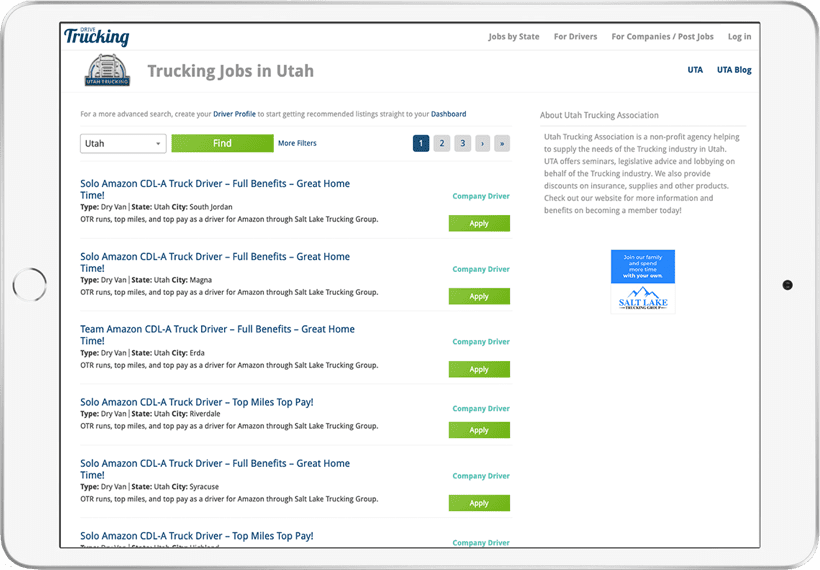 We consult with each company about whether to focus on the pay, benefits, or something else that would help them stand out to qualified leads. After a strategy is set, we then help get their jobs posted to a network of job sites, increasing their audience of potential applicants far beyond that of what they would be able to do on their own.
Once someone applies, we automate email marketing campaigns to the applicant and set up text message automations hoping to get them through the hiring process faster and eliminate the chance they accept a job for another company.
Capabilities:
Increased Exposure:
Connecting users to platforms such as Ziprecruiter, Indeed, Jobs2Careers, and other trucking-specific job sites.
Customized Integrations:
Simplifying applicant tracking with integrating systems like Tenstreet, EBE/ SHIPS, and DriverReach.
Personalized Dashboard:
Giving clients a dashboard system they are used to using.
Summary:
Casting a wider net never guarantees a perfect catch. We are always working to improve Drive Trucking, growing and evolving as the industry does. We adapt to the needs of each and every client and help them build a recruiting funnel that produces the results they need to compete and grow. Contact us today to learn more about Drive Trucking and let us help get your trucks back on the road.