Services used: Website Strategy, Design, Development
Overview
Colliers International is a top tier global real estate services and investment management company operating in over 68 countries. Colliers connects buyers with the properties that fit their needs and maximize their investments.
Challenge
Collier International was referred to Firetoss by the Utah affiliated CBC Advisors. Colliers had recently absorbed multiple Utah based properties and their current website structure wasn't allowing them to showcase the new investments.
They needed Firetoss to build out the property platform in a way that was easy to manage and categorize new business brokerage listings. The task was simple, our real challenge was the clock. We had to deliver the pages quickly and make sure they were more responsive than the previous listings.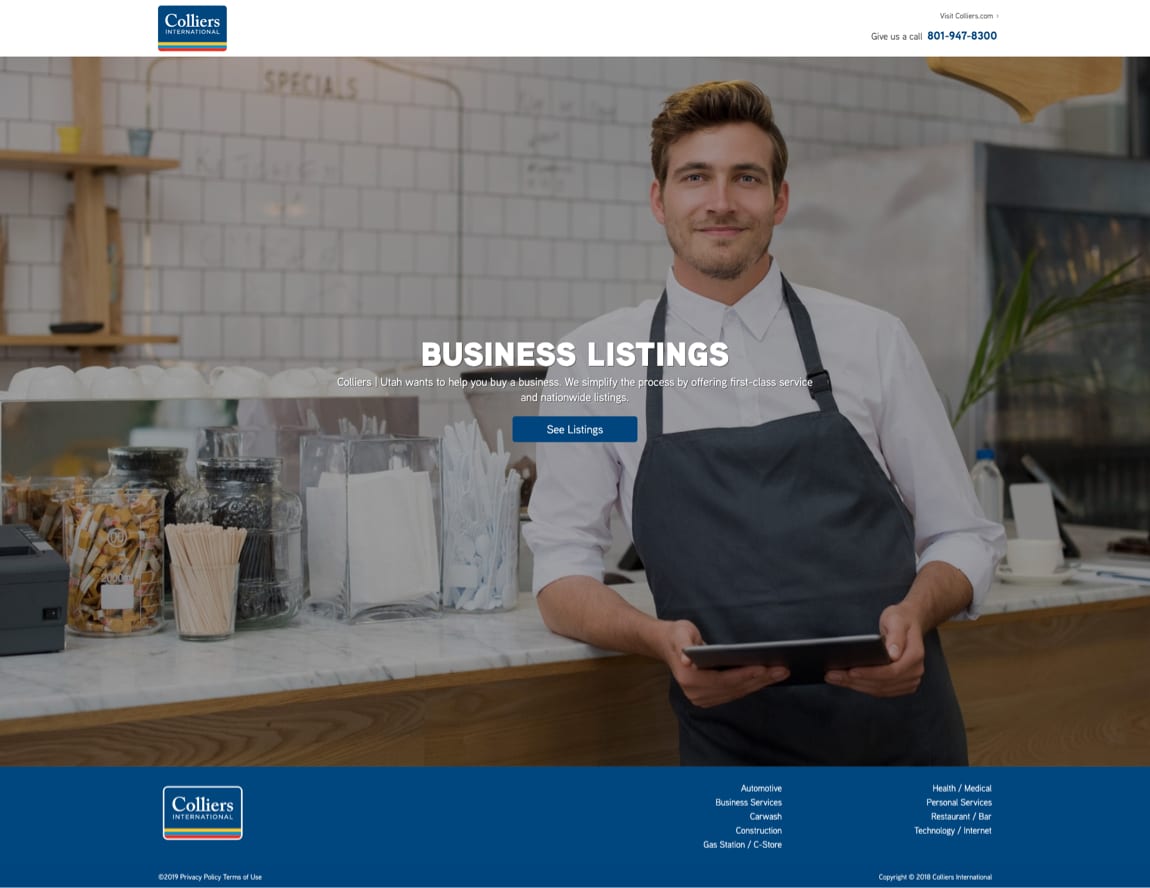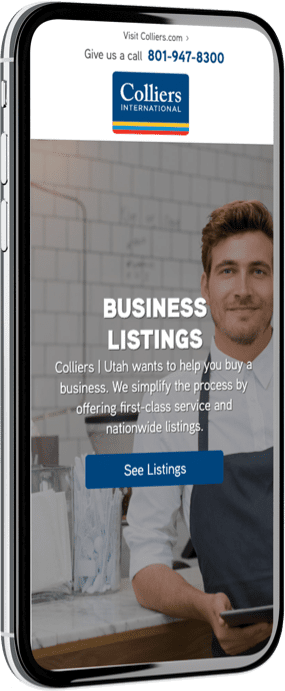 Our Approach
Firetoss worked with an existing brand strategy and structure taking direction from corporate executives around the world. Prior to working with us, Colliers' website was hard to manage and was complicated to update. They didn't have the internal bandwidth to create a new organization and strategy and looked to Firetoss to support their needs.
We optimized the assets we were given, while simplifying the resources and libraries being used, to deliver a minimalistic UX experience. Uploading and categorizing new properties was now a seamless process that any of the their members could easily manage.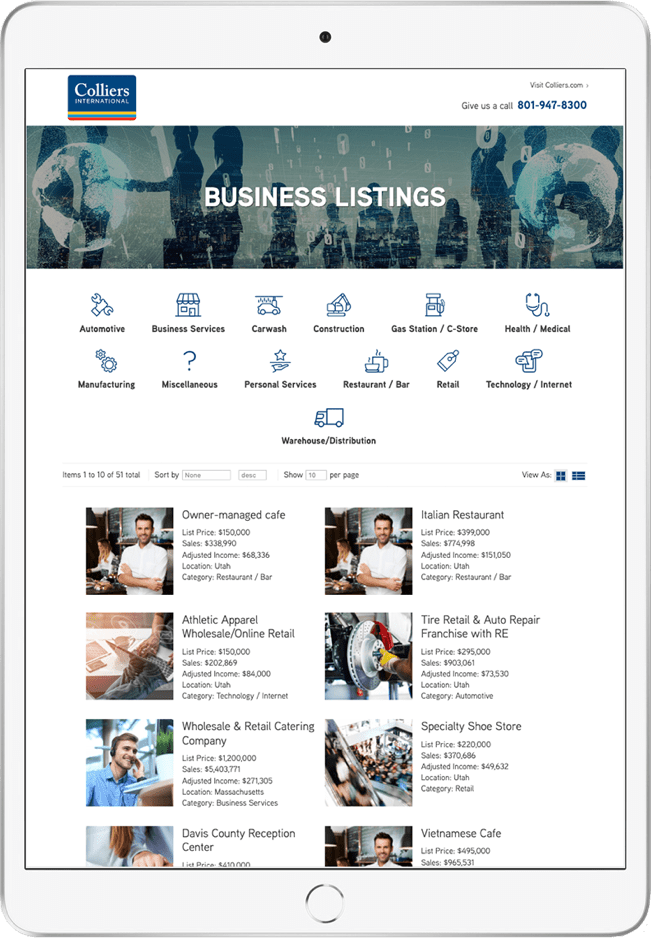 Summary:
Working with the Colliers International was a great experience for the Firetoss team. All parties communicated clearly and were able to meet and exceed project deadlines and goals. Complementing existing website structures can be frustrating for some agencies, but here at Firetoss we take our expertise and talent to make our clients life easier.