All Articles
What You Need to Know About the Google Algorithm Update
By Sierra Anderson
Recently, Google confirmed the release of a broad core algorithm update. This update was one of the more major changes Google has made to its algorithm as of late, and many different websites saw their website ranking affected (both positively and negatively) virtually overnight. Barry Schwartz of Search Engine Round Table dubbed this Google algorithm update the "Medic Update" because of the correlations found between the change and health/medical websites. However, this does not mean it only affected these types of sites. More broadly, Marie Haynes believed the algorithm update also affected Your Money or Your Life sites (YMYL). Google has not specified what the update was exactly, or which sites it is more likely to impact, but looking at trends before and after the algorithm update we can get a sense of which sites are doing better or worse, and why.
Google Algorithm Update

Theories
Because Google has not specifically announced what the core algorithm update addressed or the ways sites could adapt to increase their website ranking under the algorithm change, there has been a lot of speculation from different webmasters and SEO experts about the update. Most of this speculation falls under two categories: E-A-T and user intent.
E-A-T Theory
When Google's Danny Sullivan was asked how to recover a website's ranking on the Search Engine Results Page (SERP) if it dropped after the algorithm update was released, he did not give any specific answers but told webmasters to turn to Google's Quality Raters' Guidelines (QRG) to create better content and overall sites. Google's QRG was revised prior to the Google algorithm update to include a heavier focus on what Google calls E-A-T (Expertise, Authoritativeness, and Trustworthiness).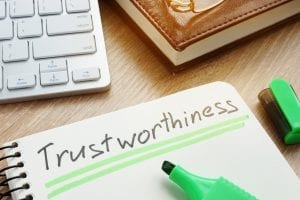 Many SEO practitioners believe that the shift in website rankings for many sites after the algorithm update were and are related to E-A-T principles. They believe that the Google algorithm update has placed a premium on the E-A-T of a website, leaving sites to take a big hit if they don't have quality content on their sites explaining their credentials and authority in their niche.
When discussing E-A-T in the QRG, Google states that "High E-A-T medical advice should be written or produced by people or organizations with appropriate medical expertise or accreditation. High E-A-T medical advice or information should be written or produced in a professional style and should be edited, reviewed, and updated on a regular basis." This shows how important Google believes E-A-T is, especially in the medical and health fields.
On top of that, the QRG defines YMYL (Your Money or Your Life) pages as "types of pages [that] could potentially impact the future happiness, health, financial stability, or safety of users." Medical sites do fall under this category, but so do many other types of sites. Google listed the sites that fall under YMYL as:
Shopping or financial transaction pages (basically any site where you can buy something)

Financial information pages

Medical information pages

Legal information pages

News articles or public/official information pages important for having an informed citizenry

Other (this could include car safety information, blogs giving advice on parenting, child adoption sites, etc.)
So, almost every industry falls under the YMYL category.
As a search engine, Google's main goal is to provide users with the best possible search experience so that they continue to use Google. So, Google has an extremely high interest in providing users with safe, trustworthy information. This is one reason why Google might update their algorithm to place a higher value on the E-A-T of a website, especially for YMYL sites that could affect the happiness or safety of the user.
User Intent Theory
The other main theory behind the algorithm update is that Google is trying to more accurately match the searchers intent. This theory could explain why even some non-YMYL sites were affected by the update as well. In this theory, the Google algorithm update would be aiming to provide the user with the exact answer he or she is looking for based on the query.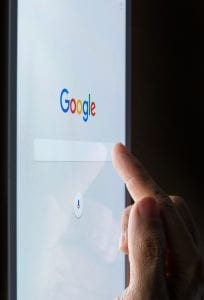 This would relate to content length and even keyword choice. If a user's query is broader, Google will presumably pull up results with longer content that will thoroughly describe the subject and provide the user with the information he or she is looking for. However, if a user looks up something much more specific, like, "When is the Superbowl on?" the user most likely isn't looking for a thousand-word blog post just to tell them that it's on Sunday, February 3rd.
Query intent should inform the type and length of the content provided. The length of different pieces of content is becoming more important based on user needs. Google wants users to find the information they are looking for without being overwhelmed by too much information. This is why many SEOs believe that the Google algorithm update was not primarily focused on E-A-T, but instead on trying to mirror the types of results received with the query intent.
Ultimately, we will probably never know the exact intentions behind the Google Medic Update. All we can do is try to understand the trends that followed the change and make choices in an effort to improve our websites and our rankings. To dive into the steps you can take to increase your website rankings following the change, read our blog post on how to recover from Google's algorithm update. Also, check out the SEO services we offer here at Firetoss and let us help you grow your digital traffic and increase conversions.