All Articles
Valentine's Day Ads for Your PPC Campaigns
By Tayler Patterson
As February 14th approaches, how can business owners and marketers utilize Valentine's Day marketing to increase brand awareness and drive sales?
Valentine's Day marketing sometimes gets overlooked because it is so soon after the large holiday season sales of Thanksgiving, Black Friday, Cyber Monday, and Christmas. In 2018, it was estimated that $19.6 billion was spent on Valentine's Day. So, Valentine's Day is still a great opportunity to reach customers and increase conversions. One way to do this is with targeted Valentine's Day ads for your PPC campaigns. Promotional campaigns for holidays are great for keeping ads relevant, helpful, and fresh. Here are some tips for creating Valentine's Day campaigns that convert this February.
Retarget Holiday Shoppers
When you are creating your audiences for your Valentine's Day campaigns, utilize the data and information you've collected from any previous holiday sales and promotions. With this information, you can strategically place ads in front of consumers who have already interacted with your website and retarget them. These shoppers are already familiar with your brand and have shown interest in your products. This means they are more likely to convert. So, don't forget to retarget your website traffic with your Valentine's Day ads.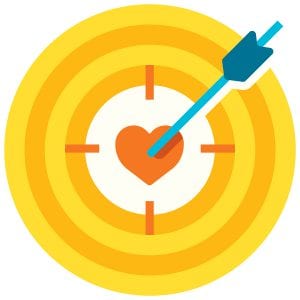 Segment Your Audiences
When you are creating your Valentine's Day ads, don't forget to segment your audiences. Whether you are using audiences for retargeting or creating audience segments from scratch, it's important to separate groups based on the ads you will serve them. Valentine's Day has a few distinct audiences you will probably want to be segmenting and targeting, such as couples, however, there are other groups you can be targeting too.
According to Bing, a few key demographics you should be targeting are unmarried couples, men, and millennials aged 25-34. Unmarried couples spend, on average, $107 compared to $96 for married couples. Men are bigger spenders than women, spending $133, and millennials aged 25-34 spend more than any other age group on Valentine's Day. Create Valentine's Day campaigns that target each of these groups specifically to really maximize your efforts.
Once you've segmented those audiences, don't forget about single consumers either! Over half of adult Americans today identify themselves as "single," but that doesn't mean they aren't spending money on Valentine's Day. People buy Valentine's Day gifts for friends, family, co-workers, and even pets. One tip for your Valentine's Day marketing is to push more affordable products for these groups. People don't spend as much on their friends and family as they would a significant other, so create Valentine's Day ads for more affordable products and target single consumers.
Tailor Your Ads
After you have segmented your audiences, make sure you are tailoring your ads. Generic copy and images will have a harder time showcasing why users should choose your brand or product. Instead used customized creative for each audience you have segmented to fully take advantage of the opportunity. Also, changing up your ads for the holiday will help with ad fatigue and signify to Google that your ads are being optimized and updated on a regular basis. This will help your ads show up in higher positions, and your clicks could potentially cost less.
Optimize your keyword choice to appeal to Valentine's Day shoppers. This includes using terms and phrases that are Valentine's Day related such as "love," "flowers," "Valentine's Day gifts for him," and more. It's also a good idea to try and express a sense of urgency through your copy. This will advise users to act fast and purchase your product before it's too late.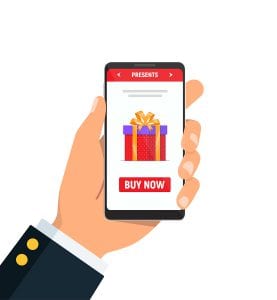 For your Valentine's Day marketing you may want to include promotion extensions in your ads. These show up below the actual ad and are clickable for users. This could be a promotion for a specific item or even a full category of products. With product extensions, you can add holiday or seasonal labels to the ad. You can include this label with your Valentine's Day ads and it helps theme the ad.
Appeal to Procrastinators
Valentine's Day shoppers often don't start shopping until the beginning of February, with 30% even waiting until the day of February 14th to buy. The peak days for shopping for Valentine's Day are February 12th and 13th, so, consider the timing of your Valentine's Day ads to catch these last-minute shoppers. You'll want to start your Valentine's Day campaign in early February and continue to ramp up ad frequency throughout the following two weeks. Keep an eye on your budget to allow ads to run all the way up to Valentine's Day so you don't lose any opportunity for last-minute buys.
Also, if you have a brick and mortar location, you can use geo-targeted Valentine's Day ads to target shoppers. Many last-minute Valentine's Day shoppers will make their final purchases in-store after doing research and comparing prices online. Using location targeting, you can advertise to consumers when they are near your store, making it available for them to stop by and make a purchase.
Check Mobile UX
Every year more and more shoppers rely on their smartphones and tablets to compare prices and make purchasing decisions. Over half of shoppers plan to use their mobile device to assist with their shopping, with another 44.7% planning to use tablets. With very few consumers using desktops, your website has to be ready for mobile usage. This includes making sure the font size of the text is large enough, the design won't cut off any content or images, and links are easily clickable. Also, make it easy for users to find your phone number and address in case they want to call or stop in for their purchase.
Create Gift Sets
If you have any overstocked inventory from the holiday season, Valentine's Day is a great way to promote those products and free your shelves of expensive inventory. One great way to do this is to create gift sets for your Valentine's Day ads. Pair two or more overstocked goods together in a set and create a unique, exclusive gift set. Users will love the value they are receiving from buying the products in a set rather than just purchasing each one separately. On top of that, it will help you move older inventory off of your shelves to make room for new products. It's a win-win!
Some of the top spending categories for Valentine's Day in 2018 were jewelry, an evening out, flowers, candy, and clothing. If you can create an exclusive gift set or event that includes anything from top spending categories, you are even more likely to derive sales from your ads
Love Your

Valentine's Day Ads
These tips can be used to optimize your PPC campaigns for Valentine's Day and reach more consumers. Valentine's Day ads can help boost your sales, especially after the post-holiday slump. Make sure you are segmenting audiences, creating custom content, and targeting mobile and late shoppers. If you are looking to boost your Pay Per Click (PPC) advertising all year round, we offer PPC and SEM services. Contact us today to get started!