All Articles
June 2019 Digital Marketing Updates
By Sierra Anderson
Phew, June has flown by and a lot has happened in the world of digital marketing! Google dominated the headlines this month, from a debacle with Genius to a new core update. Keep reading to learn more about all of the new changes that have happened in the last few weeks and what they mean for you!
Google vs. Genius
In case you haven't heard, Genius.com has accused Google of copying its song lyrics and posting them in Google Search without any attribution or payment. The Wall Street Journal originally posted the story, where Genius claims that they can prove Google has lifted their content with a very unique argument: the use of apostrophes. 
To prove their case, Genius began using two variations of apostrophes in their lyrics- a straight apostrophe and a curled apostrophe. Using these two variations, Genius alternated the type of apostrophe to form a pattern that when decoded using morse code reads, "red-handed." Pretty clever. When this pattern of apostrophes was then found on Google SERPs, Google had its own explanation.
According to Google, the lyrics found on their SERPs are licensed and not lifted from other sites and to sort this out, they would begin investigating their data licensing partners for good practices. Then, the story got even more interesting.
Lyrics in info boxes on Google Search are licensed, we don't generate them from other sites on the web. We're investigating this issue and if our data licensing partners are not upholding good practices, we will end our agreements.

— Google Communications (@Google_Comms) June 16, 2019
LyricFind, one of the lyric sites licensed by Google made a statement that they may have unknowingly sourced Genius lyrics. You can read the full LyricFind post here, but basically, the story is that Google paid LyricFind for lyrics which may have inadvertently been from Genius, so Google is saying, "It's not our fault."
In the end, Google is trying to make reparations by beginning to attribute the third-party providers in which they license from in their information boxes with lyrics. 
June 2019 core update
Another core update has rolled in, and this time Google even announced it. The update began on June 3rd and was fully live on June 8th, overlapping with another update Google rolled out called the Diversity Update (we'll talk about this later). Because of the overlapping updates, it's more difficult to determine what the core update was affecting, but here is what people are thinking.
According to notable SEO expert Marie Haynes, the update may have affected health, eCommerce, and news sites. There is the possibility that this was another update targeting E-A-T (expertise, authoritativeness, trustworthiness), specifically the trustworthiness of a site. 
For medical sites, Google notes in their Quality Raters Guidelines (QRG) that pages on scientific topics should represent well-established scientific consensus. Google might be using external factors, like reviews, to determine a site's reputation and deem trustworthiness. 
Increased importance placed on brand authority was another theory behind the update since sites with good brand recognition began seeing nice gains after the update. Brand authority is another factor of trustworthiness too, meaning improving your brand authority will help improve your E-A-T. And continuing on the trustworthiness theory, news sites that have a reputation for producing sensational, and often unreliable, content may have been affected as well.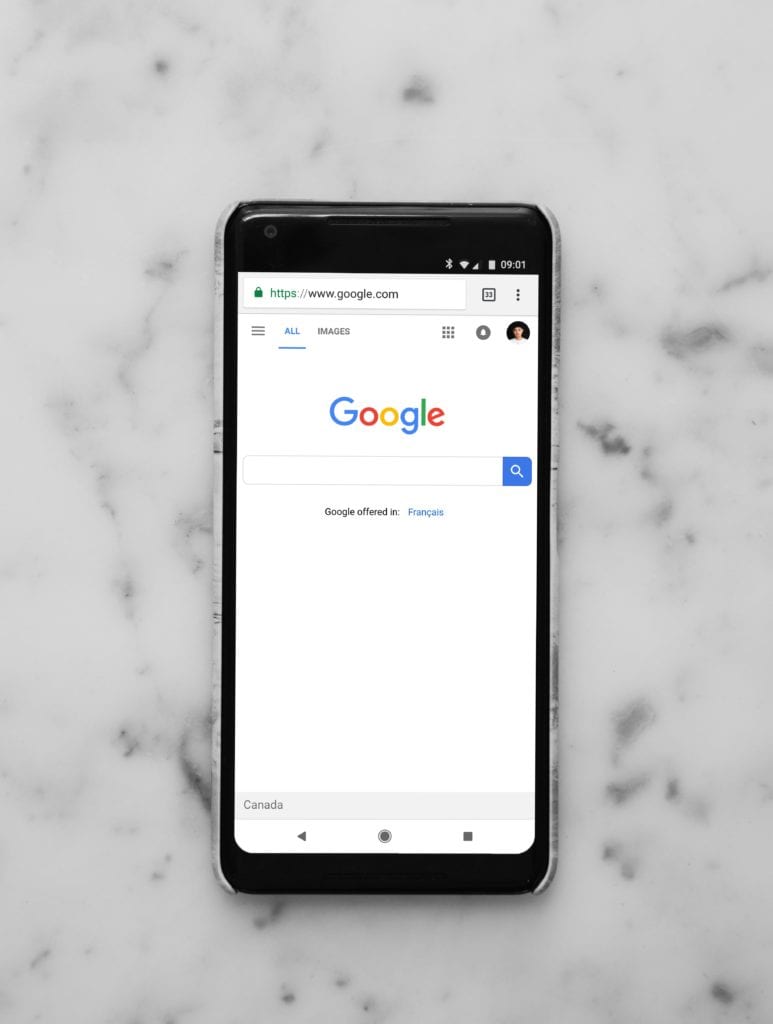 Of course, we will never know for sure what Google had in mind with this update since Google doesn't spill trade secrets. But, we will let you know if any new information on this update comes out. In the meantime, if you dropped in rankings after the update, try reverse engineering your site. See who is ranking first and do what they're doing, except better.
google diversity update
Like we mentioned above, while Google was releasing the core update, they also released a new diversity update. This update basically limited one site from dominating the first page of search results. According to Google, with the new change, searchers will usually see no more than two listings from the same site in the top results. This only includes the core organic listings though, so a site could show up more than twice if you include knowledge panels, the local pack, news carousels, or other features of Google Search. 
Have you ever done a search and gotten many listings all from the same site in the top results? We've heard your feedback about this and wanting more variety. A new change now launching in Google Search is designed to provide more site diversity in our results….

— Google SearchLiaison (@searchliaison) June 6, 2019
Also, this is not a hard and fast rule. If Google deems a site especially relevant to a searcher's query, they might show the site more than twice (think about branded search terms). And for the most part, Google will treat subdomains as a part of a root domain, again unless Google decides it is relevant to treat them as separate sites. 
linkedin brand refresh
Finally, moving away from everything going on with Google, LinkedIn went through a change this month by refreshing their branding with a new logo, new typography, colors, and shapes. But, don't expect to see this change on your LinkedIn page quite yet. LinkedIn announced the changes on their branding site, but are rolling out these updates incrementally. 
The driving force behind the change was a desire to create a warmer and inclusive brand that reflects all of the users of LinkedIn. To accomplish this shift, LinkedIn has included real photography featuring professionals of all types, all around the world. They also introduced a warmer color palette, introduced new illustrations showcasing human connection, and introduced a one-color logo. 
"Our illustration, typography, and colors convey our brand's warmth, humanity, and community. We've updated our logo. And we're on a journey to make sure our design is accessible and inclusive to all our members and customers."
in the end…
So, there you have it. The most important updates this month in the digital marketing industry. Google pretty much dominated headlines, from introducing their two updates to playing a game of "he said, she said," with Genius.com. Overall, we are sad to see the month of June go, but we are looking forward to what updates, releases, and products July will have to bring. And of course, more summer fun!