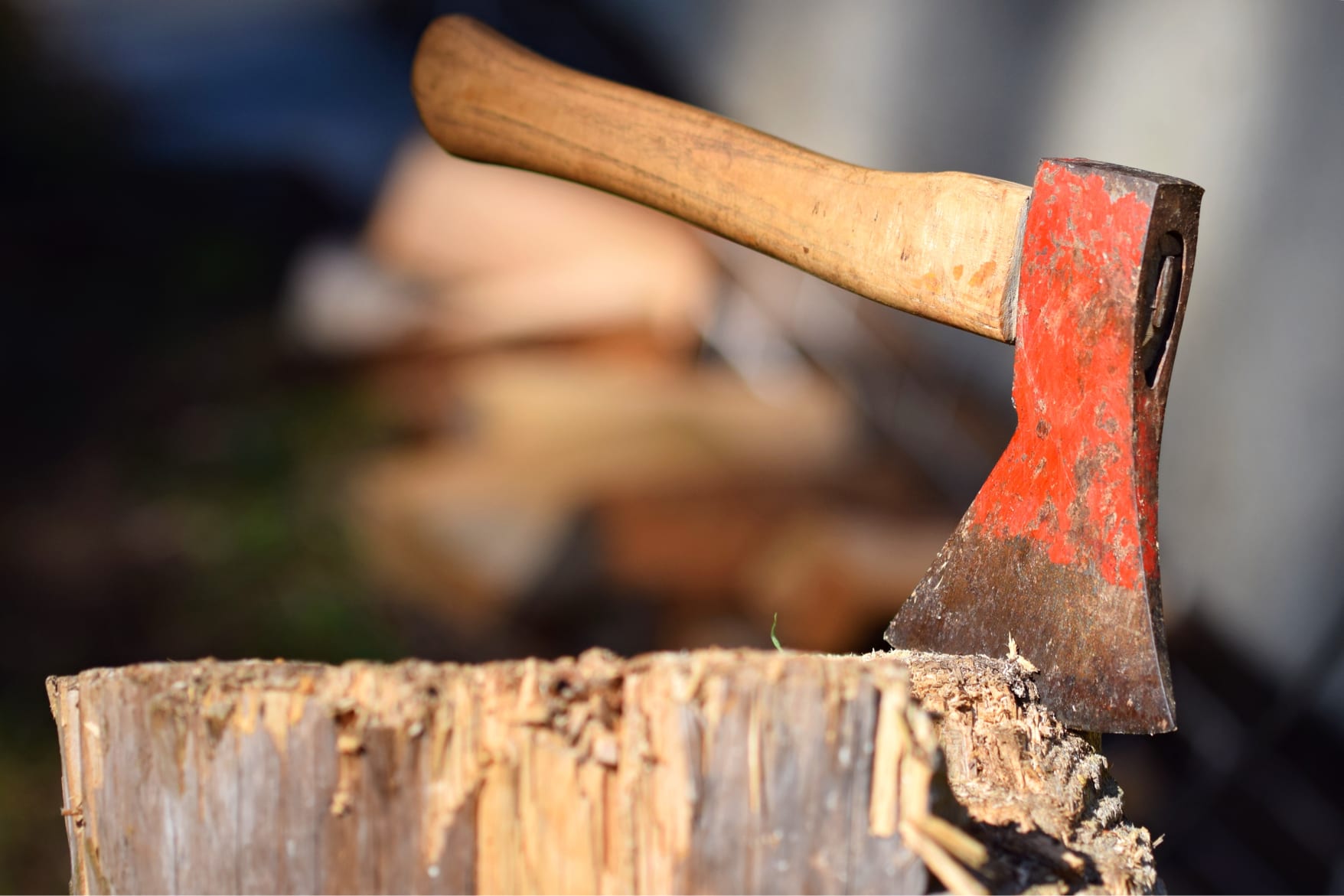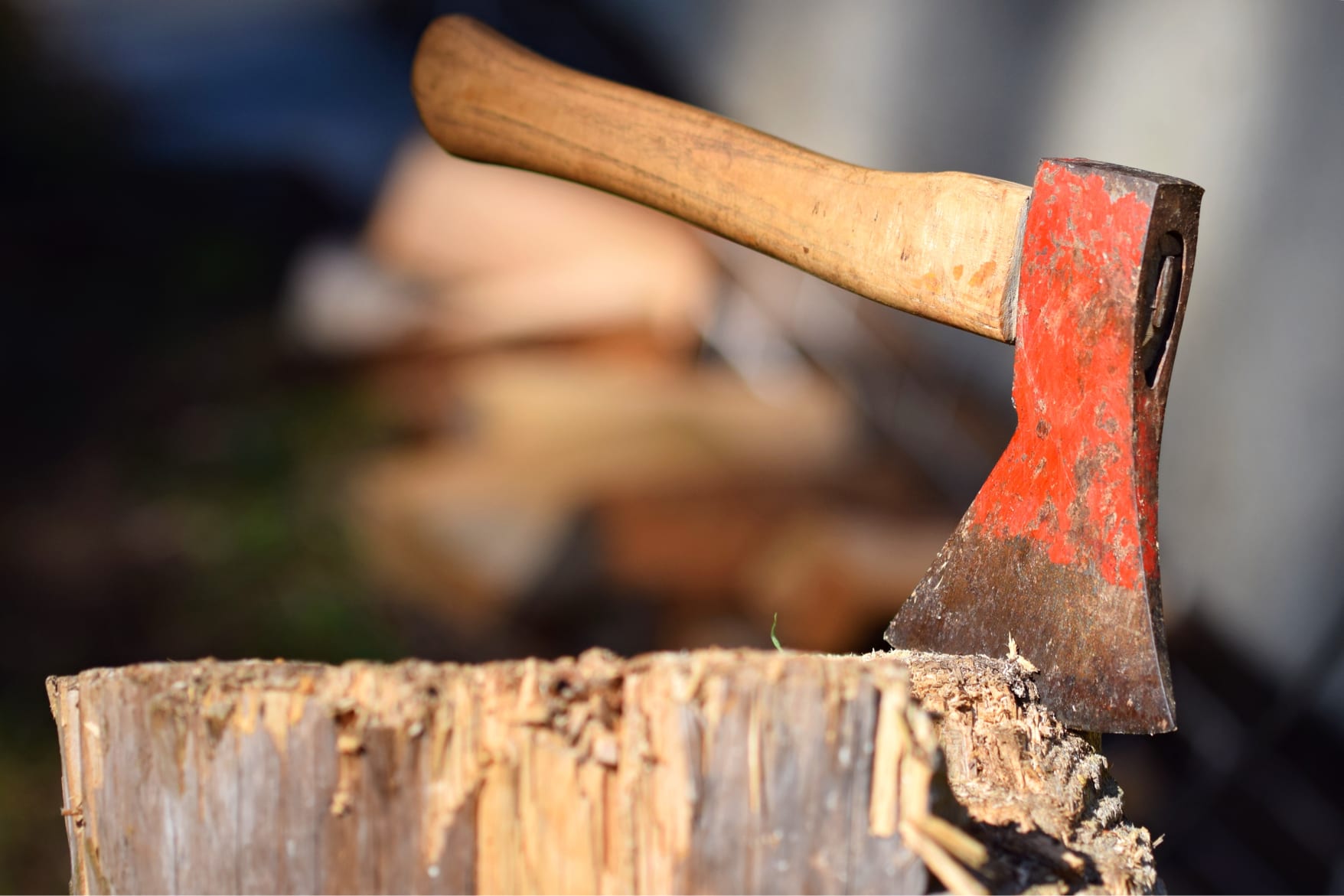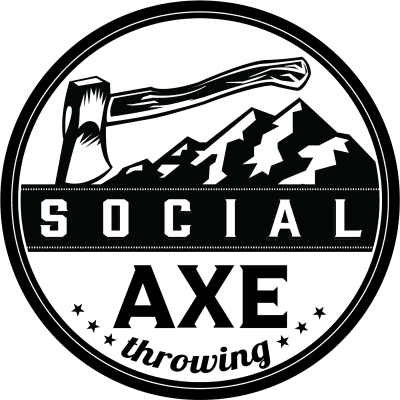 Services used: Website Strategy, Design, Development
Overview
Social Axe Throwing is Utah's premiere group entertainment and event activity. The owners of Social Axe wanted to run a business that would allow them freedom to be their own boss and bring people happiness. When they stumbled across a video of Game of Thrones Star Jason Momoa sipping beer and chucking an axe they knew they hit the mark. One simple video inspired hard work, creative business plans and a thriving local business with three locations.
Challenge
Social Axe Throwing was referred to the Firetoss team to help bring their business online. While the industry is still new, their competition was growing quickly requiring the Firetoss team set the bar high for their competition to try and reach.
Social Axe Throwing wanted a users digital experience to be just as easy and simple as coming into their space. They needed customers to easily be able to find a location, book a party or event, and contact them with questions or concerns. Social Axe has three locations making one of the challenges to Fireotss to simplify a complex booking system.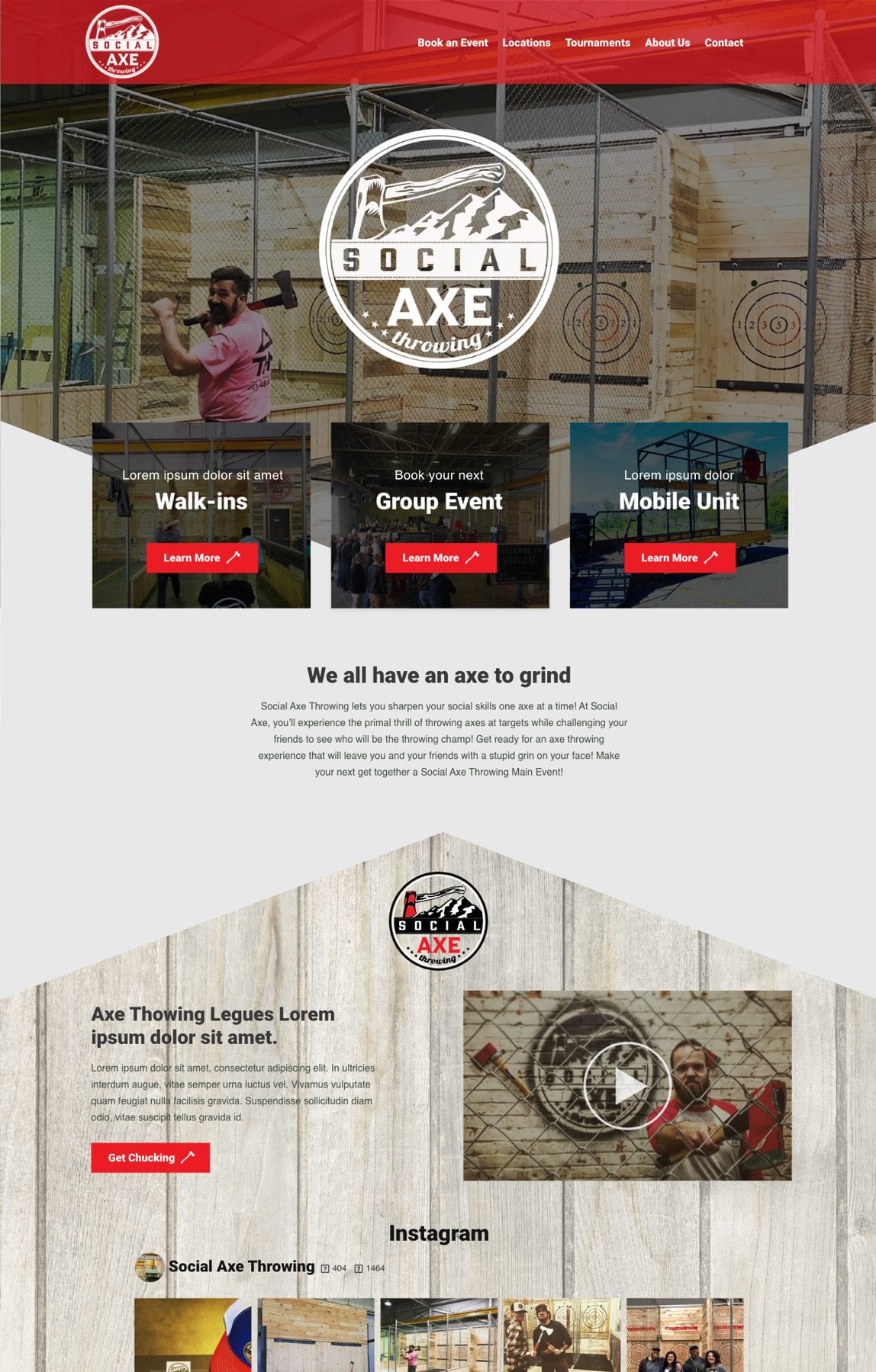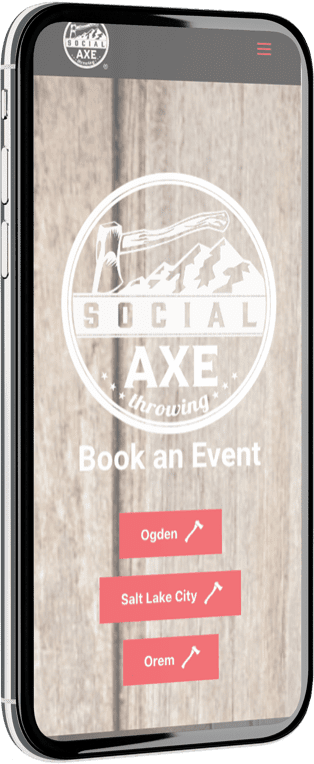 Our Approach
The Firetoss team started the design process by drawing inspiration from the name itself. Highlighting the social aspect needed to be a core focus, giving users a window into the community and fun they would find. Imagery throughout the site pulls from real groups of people using the space and having fun. Pulling in social media was also essential, keeping the homepage up-to-date and relevant.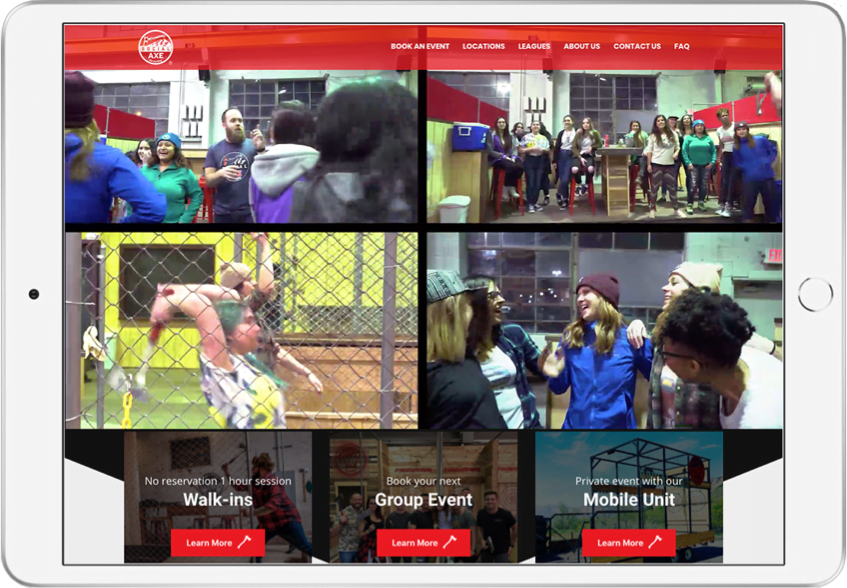 The booking system was the next big consideration. We had to create a system that would block out times when they were selected, pull in three locations hours, and allow for parties or events larger than a standard time block. It needed to be updated instantly so that the Social Axe team could stay on top of keeping customers happy.
Summary:
Firetoss loved working with the Social Axe Throwing team. We had the chance to go over there and have an axe throwing tournament for our office, bringing that work/life balance to life. Working with local companies gives us a hands on taste of what businesses we get to impact. Making our jobs even more rewards