Services used: Design, WordPress Web Development
Overview
Remote Recreation is a small, boutique travel organizer who specializes in custom trips and safaris to the most beautiful and exciting places in Africa and around the world. Remote Recreation organizes trips that let you explore your interests in new and exciting places. The remote destinations leave clients with memories to last a lifetime.
Challenge
Remote Recreation came to Firetoss with an existing website that needed a dramatic update. The budget was modest and the owner requested we take his existing website from a 5 to a 7. Our team assured him that we would deliver an 11 that was within budget and that would bring his photography and experiences to life for others to see.
The challenge for our team was to deliver a spectacular website, that was on time and within budget. We needed to work in tandem with the client to gather photography assets, trip itineraries, and detailed information about the experiences he offers.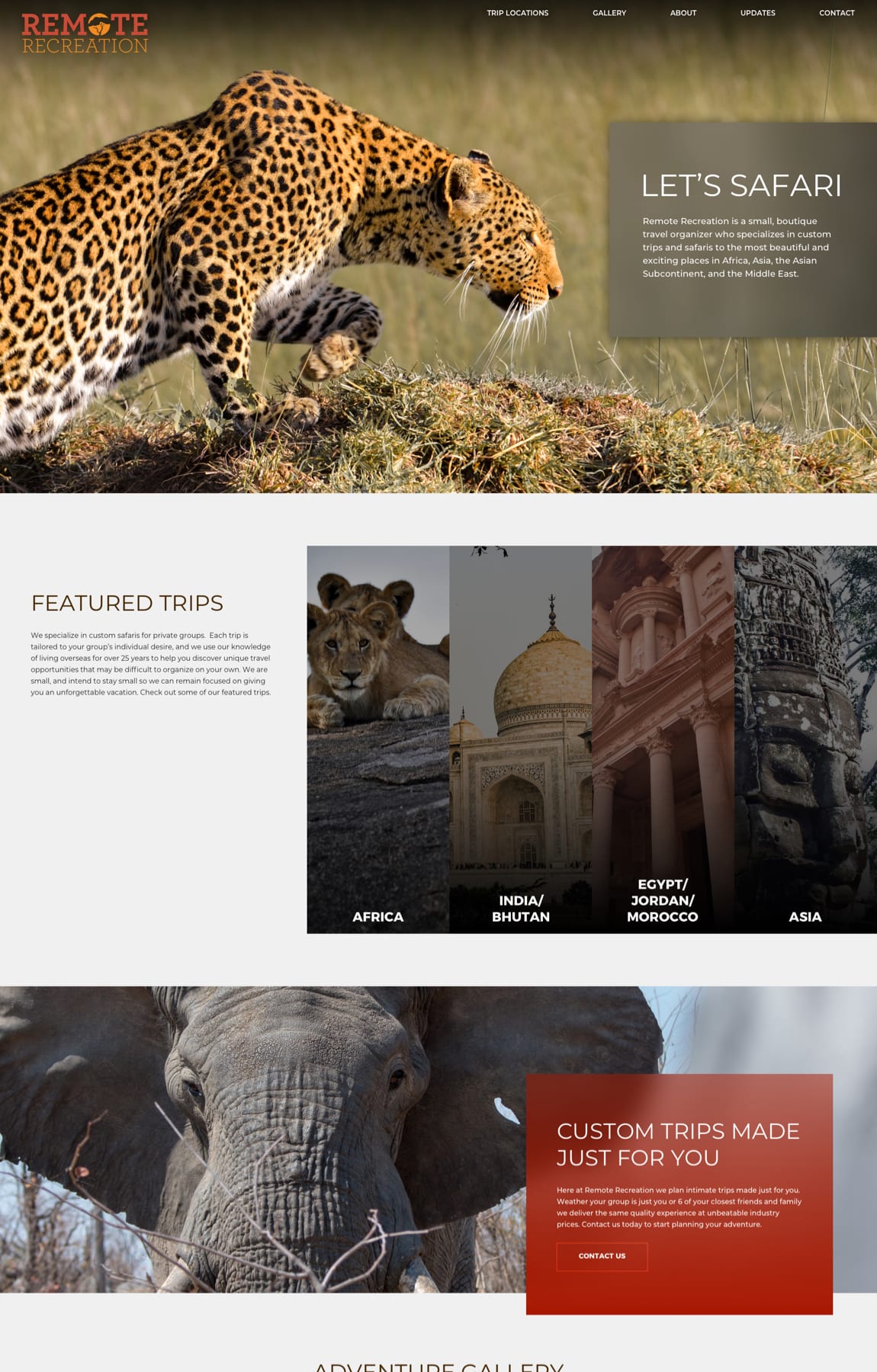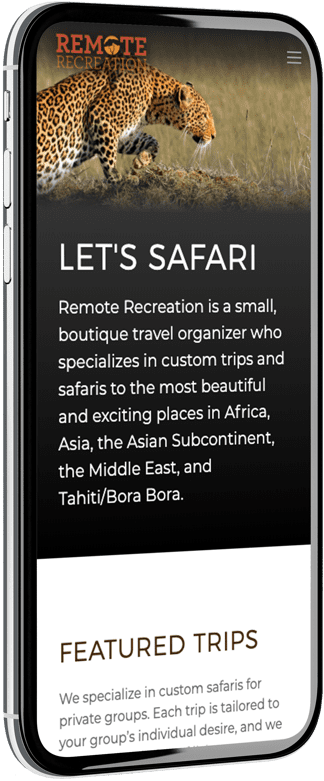 Our Approach
Remote Recreation's website function was largely to validate users who had been referred to their services and wanted to see if it matched what they had heard so much about. This allowed our team to lean heavily on visuals and video as our primary focus, bringing travel destinations around the world alive on a desktop or mobile platform.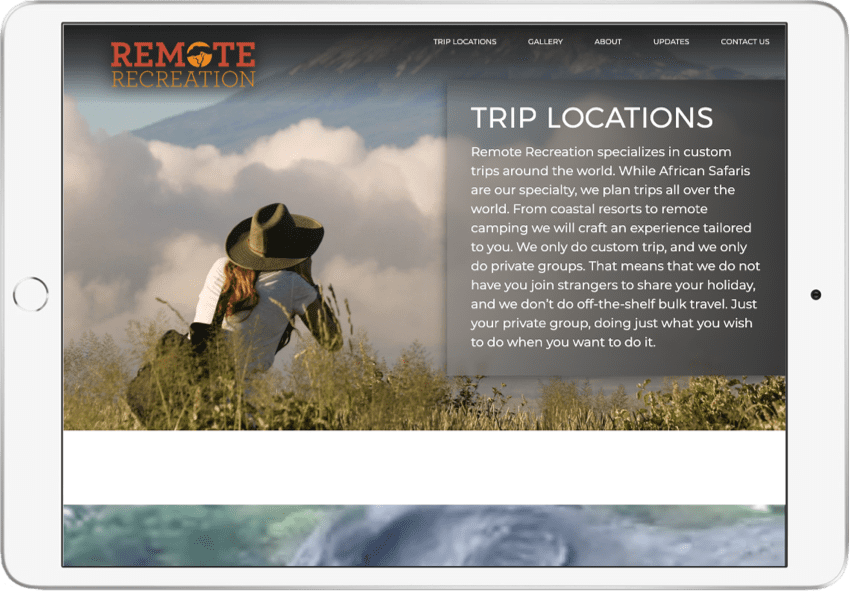 The client supplied all website photography that he had taken from each trip allowing us to steer clear of stock photography and showcase authentic aspects of the business. The image and design assets that were shared with our team inspired our designers to create a visually immersive website that encouraged users to explore every page to learn more.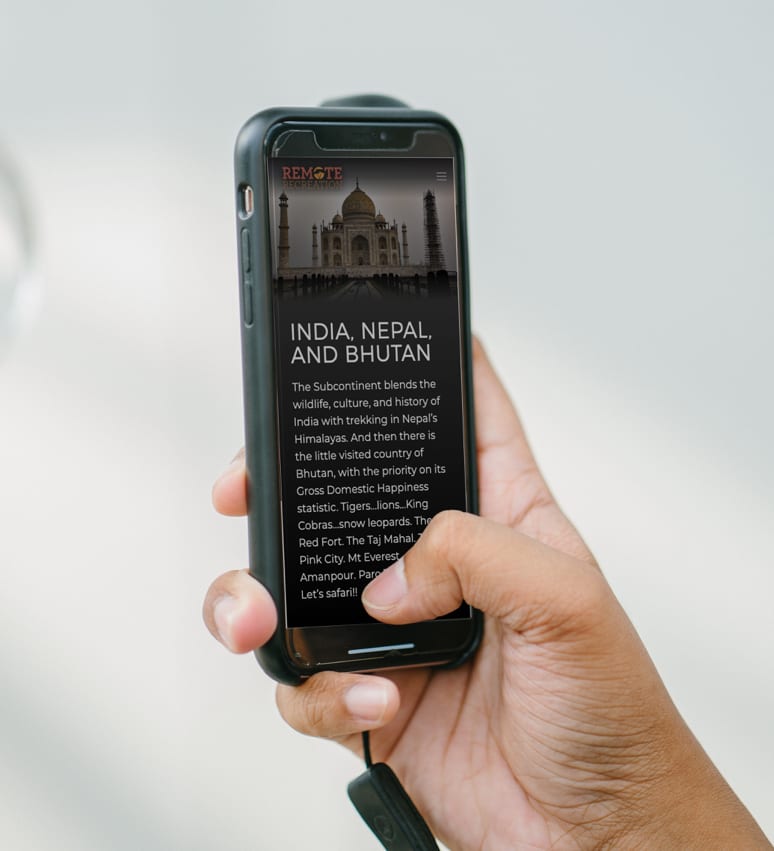 Summary:
Working with Remote Recreation was an absolute delight and the Firetoss team was able to deliver that 11 on time and within budget. It was a great exercise in working closely with a client to gather assets and turn it into website magic. Our design and development teams were in constant communication on what design elements would be possible for the project.